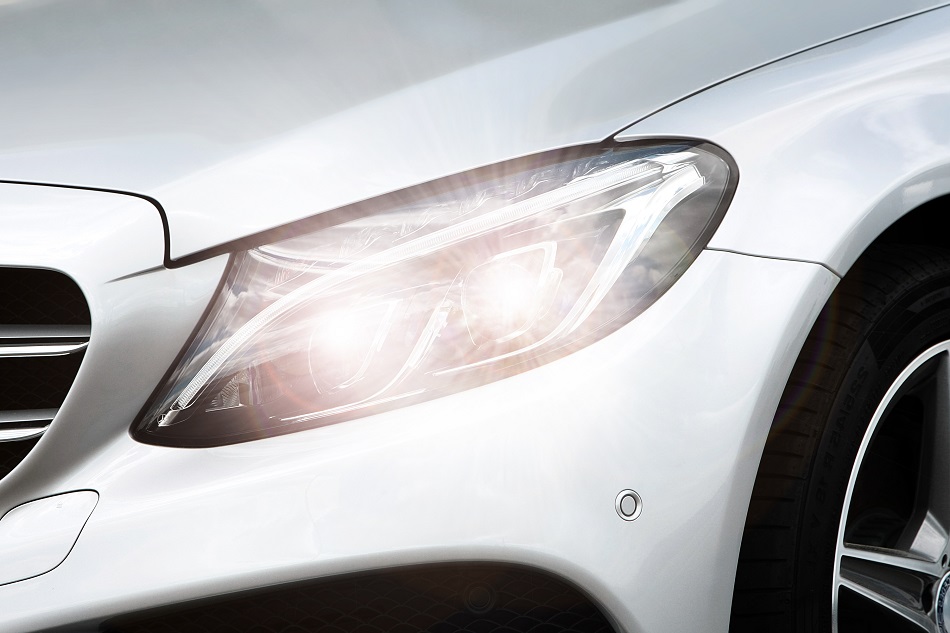 A Brief History of Mercedes Benz
We know that plenty of Oxnard residents choose to drive a Mercedes Benz, and for good reason. The history of Mercedes Benz starts in Germany with Karl Benz's creation of the first gasoline-powered automobile, the Benz Patent Motorwagen, which was patented in January 1886. The automobile was marketed in 1901 by Daimler Motors Corporation, and in 1902, Emil Jellinek, an automobile entrepreneur who worked for DMC, created the trademark for the vehicle, naming the 1901 Mercedes 35 after his daughter, Mercedes. Jellinek began selling Mercedes cars not only to the elite in France (like the Rothschild family), but also to billionaires around the globe, including Rockefeller, Astor, Morgan, and Taylor. In 1899, Jellinek drove at a race in Nice under the pseudonym Monsieur Mercédès; this race is considered the birth of the Mercedes brand.
The first Mercedes-Benz brand cars were released in 1926 at the Berlin Motor Show. The following year, 7,000 Mercedes-Benz cars were produced. In 1931, the Mercedes Benz W15, which featured the first four-wheel independent suspension system and new hydraulic brake technology, debuted at the Paris Motor Show and was received well. Five years later, the Mercedes Benz W136 model was released, which was the first diesel passenger car. In the following years, the W135 roadster and W138 limousine were introduced before production was halted by World War II.
Mercedes-Benz has always focused on motorist and passenger safety. In the 1950s, Mercedes Benz started performing crash tests on each model before its release. In 1952, Mercedes Benz began importing cars to the United States, starting with the 300SL Gullwing.
Mercedes Benz Today
No matter which Mercedes Benz model you drive, we at Airport Auto Tech can take care of your car. We perform services in Mercedes Benz brake repair, transmission repair, and auto repair. Some of Mercedes Benz's models today include:
C-Class: The C-Class is a compact, mid-level entry sedan that has been in production since 1994. It's available as a four-door sedan, a two-door coupe, and a two-door soft-top convertible.
GLE-Class: Formerly known as the M-Class, the GLE-Class is Mercedes Benz's mid-size luxury SUV. Available in both SUV and Coupe shapes, the GLE offers either a six-cylinder version or six or eight-cylinder AMG versions.
E-Class: The E-Class is Mercedes Benz's midsize segment, which is a step up in size and price compared to the C-Class. Mercedes Benz describes the design of E-Class vehicles as "Sensual Purity;" they are comfortable and sophisticated with a design aesthetic. When you are driving down the streets of Ventura, California, Ventura County, Port Hueneme, California, Oxnard, California, Camarillo, California, you will feel powerful driving this vehicle.
S-Class: The S-Class is Mercedes Benz's full-size luxury sedan. This is the vehicle you get when you are a self-actualized Mercedes Benz owner. According to Mercedes Benz, the S-Class is "more than motivated. It is motivational." The Mercedes Benz S-Class has been given the top ranking in J.D. Power Sales Satisfaction Index from 1987 to 1990, has been named What Car's Best Luxury Car seven times, and Fleet News' Luxury Car of the Year five times.
SL-Class: The SL-Class began production in 1954 and has many Mercedes legendary vehicles in its name. The SL-Class is Mercedes Benz's large luxury roadster that comes with a six or eight-cylinder engine.
Your Reliable Shop for Mercedes Benz Repair
Eventually, all vehicles need to be brought in for repairs. Whatever your needs are, you can take your Mercedes Benz to Airport Auto Tech. Proudly serving residents of Ventura, California and surrounding areas since 1975, our owner JR Luna hires highly-skilled technicians who go through extensive automotive repair training. We perform a multitude of services, including transmission repair. At Airport Auto Tech, our number one goal is complete customer satisfaction, and we will make sure your vehicle is taken care of with top-notch service and also efficiently and cost-effectively.
Reasons You Should Do Business With Us:
Transparency
Honesty
Integrity
We are Experts
Years of Experience
If you are in or nearby Ventura or the 93036 area, feel free to give us a call at 805-983-0800 or to schedule an appointment online at Airport Auto Tech today! Airport Auto Tech - An Oxnard Classic Since 1975.