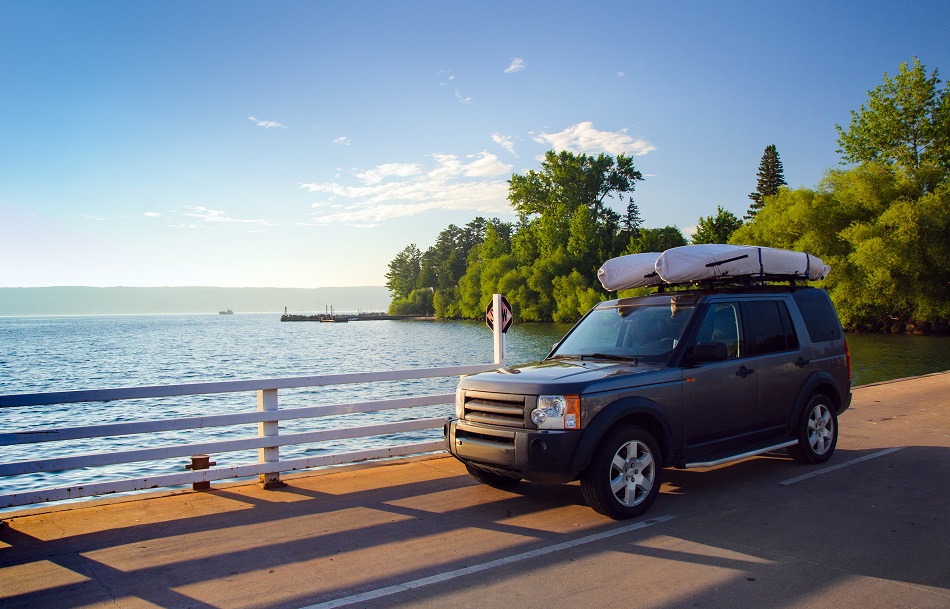 Land Rover is synonymous with opulence, comfort, and the ability to take on any terrain. Ever since its conception in 1947, Land Rover has continued to produce an impressive lineup of different SUVs. If your Land Rover needs to be serviced, come to Airport Auto Tech in Oxnard.
Land Rover Models Today
Land Rover has an impressive lineup of different luxury SUVs. The Range Rover family, Discovery family, and Defender family all have opulent cabins, stylish exterior design, and powerful engines. Here is a comprehensive list of Land Rover models:
Range Rover family:
Land Rover Range Rover Evoque: The Range Rover Evoque is a luxurious compact SUV. Drivers are always impressed by the modern design and all the features that the Evoque offers.
Land Rover Range Rover Velar: The Range Rover Velar is considered the avant-garde Range Rover. This SUV has flush door handles and great aerodynamics, and it comes standard with the Touch Pro Duo infotainment system from Land Rover.
Land Rover Range Rover Sport: The Range Rover Sport is a dynamic SUV. The SUV is extremely opulent while being capable at handling your day-to-day driving tasks.
Land Rover Range Rover: The Range Rover is the ultimate SUV. The vehicle has a great first-class experience inside the cabin. The exterior design has Land Rover's premium LED headlights, a floating roofline, continuous waistline, and lower accent graphics.
Discovery family:
Land Rover Discovery Sport: The Discovery Sport is a capable compact SUV. With a premium interior design, all-wheel-drive system, and impressive off-road abilities, this SUV is well suited for many residents in Ventura, California, Ventura County, Port Hueneme, California, and beyond.
Land Rover Discovery: The Discovery is a versatile SUV that can seat up to 7 passengers. It has Land Rover's mild hybrid system, which stores energy during deceleration to provide more torque and efficiency when accelerating. The Discovery is an impressive SUV that has all of Land Rover's latest features.
Defender family:
Land Rover Defender: The Defender was recently reintroduced since the last model was released back in the 1950s. This SUV has a powerful engine that has superb off-road capabilities, a boxy design that is reminiscent of the original model, and more.
Your Quality Shop for Land Rover Repair
When your Land Rover needs to get repaired, Airport Auto Tech in Oxnard should be your go-to Land Rover shop. Whether your Land Rover needs a transmission repair, brake repair, or any other repair, make Airport Auto Tech your first choice for Land Rover services. Our Quality team of specialists take customer support to a brand-new degree, always with your total satisfaction in mind. At Airport Auto Tech, our Reliable service technicians make use of state-of-the-art test tools to guarantee precision in diagnosing your Land Rover repair service needs. We perform repairs on all Land Rover models, both new and old.
Reasons You Should Do Business With Us:
Transparency
Honesty
Integrity
We are Experts
Years of Experience
For a high-quality, budget-friendly Land Rover repair, see the specialists at Airport Auto Tech in Oxnard. Call us today at 805-983-0800 or go to our website to schedule your appointment with us. Airport Auto Tech - An Oxnard Classic Since 1975.