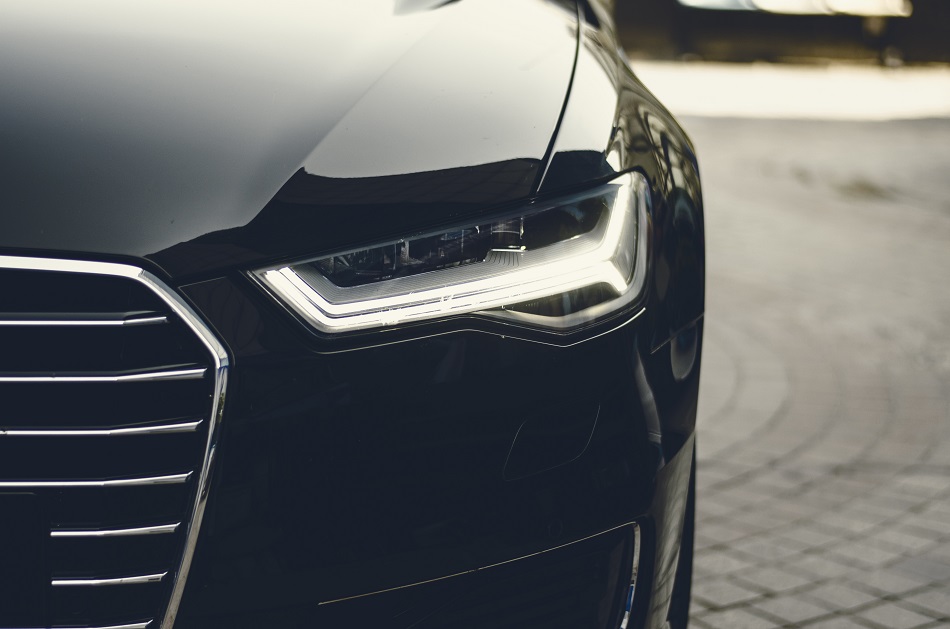 Audi vehicles are known for their prestige, stylish design, and luxurious driving feel. Throughout the major highways and streets of North America, it is commonplace to see an Audi sedan, wagon, sports car, or SUV driving by. Audi's wide selection of sporty and luxurious vehicles make it a popular choice for drivers of all ages and backgrounds. Ever since they were founded in the 1900s, Audi continues to impress drivers and car enthusiasts. Their popularity is attributed to their presence throughout popular culture.
Audi Models Today
Sedans and Sportbacks: Audi's sedans and sportbacks are a great choice for someone looking for a practical vehicle that is also spacious and luxurious. Whether you are looking for a compact sedan or a larger sedan for your family, Audi offers it all.
A3, S3, and RS 3 - The A3 is the subcompact, entry-level Audi. The S3 and RS 3 are sportier versions of the A3.
A4 and S4 - The A4 is a compact sedan. The S4 is a sportier version of the A4.
A5, S5 Sportback, and RS 5 Sportback - The A5 is a larger vehicle that comes in three different versions: Sportback sedan, coupe, and convertible.
A6 and S6 - The A6 is Audi's mid-size luxury sedan
A7 Sportback, S7 Sportback, and RS 7 Sportback - The A7 is the sportback version of the A6.
A8 L and S8 - The A8 is Audi's full-size luxury sedan.
SUVs and Wagons: The SUV market is quickly expanding. Audi's offerings of different SUVs and wagons are a great choice for those who need more space as well as want a car that sits higher up and has a larger cargo capacity. Whether you are looking for a small SUV like the Q3 or a larger SUV like the Q8, these vehicles are a great choice.
Q3 - The Q3 is a subcompact SUV.
Q5, Q5 Sportback, SQ 5, and SQ 5 Sportback - Audi's bestselling vehicle in the U.S. market is the Q5, Audi's luxury compact SUV.
Q7 and SQ 7 - The Q7 is Audi's full-size luxury SUV.
Q8 and RS Q8 - The Q8 is a high-end coupe SUV.
E-Tron and E-Tron Sportback - The E-Tron is Audi's first electric SUV.
A4 Allroad - This is a wagon based on the Audi A4.
A6 Allroad - This is a wagon based on the Audi A6.
Coupes and Convertibles: Audi is highly regarded for its sporty and track-inspired performance. Some of these models have even made an appearance in popular movies and various music videos. Whatever vehicle you choose, these three models are incredible choices for those looking for a sports car that has powerful performance and a stylish design.
TT Coupe, TTS, TT RS, and TT Roadster - The TT Coupe is a great compact two-door coupe.
R8 Coupe and R8 Spyder - The R8 is a high-end sports car.
Your Quality Shop for Audi Repair
If you drive an Audi and are a resident of Ventura, California, Ventura County, Port Hueneme, California, Oxnard, California, or any other surrounding area, come to Airport Auto Tech in Oxnard. We've been fixing cars since 1975 and specialize in Audi repair. We can take care of your car, bumper to bumper. As a team of highly trained mechanics, we at Airport Auto Tech are always up to date on the latest automotive technology and will deliver high-quality service. We offer services in vehicle alignment, steering and suspension, transmission repair, brake repair, and more. Whether you drive an Audi sedan, wagon, SUV, or sports car, our technicians will give you the best service your vehicle deserves.
Reasons You Should Do Business With Us:
Transparency
Honesty
Integrity
We are Experts
Years of Experience
Don't hesitate to schedule an appointment with us today! You can schedule an appointment online or give us a call at 805-983-0800.